Practising what we preach
Feb 2, 2015 by Paul

Towards the end of last year we finally made the decision to redesign and rebuild our own website. It had been several years since we designed our previous site and although we were very fond of the old girl, she just wasn't cutting the mustard any longer.

For one thing the website wasn't responsive - which isn't a great look for a web design company. Also, our portfolio page wasn't showing our work off as well as we wanted and the copy was sounding dated and tired.

It's a big call to completely redesign and rebuild your website and of course web design is what we do, so the stakes felt very high indeed! Particularly as our industry is extremely competitive in Auckland so getting it wrong could be disastrous for our business. 

However, it was also a hugely enlightening exercise to put ourselves in the same position as our clients and see the website design and development process from a completely fresh perspective. Following our own process, we asked ourselves the following questions:
What are our target markets?
Which keywords should we be ranking well for?
Who are our competitors and what features do we like and dislike about their websites?
What is our marketing strategy and how would we like to be perceived by potential clients?
Is our branding still relevant and is it sending the right message?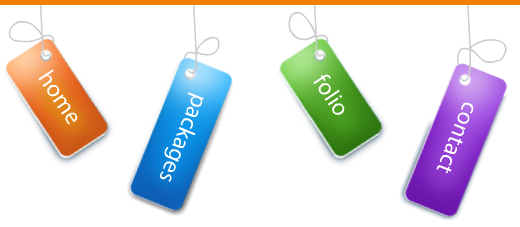 We felt that many of our competitor's websites were very corporate in their design and use of language and several looked similar to the number one competitor. In contrast, what we loved about our old website was that it had a unique sense of fun and we were very determined not to lose those elements which we feel differentiate us from our competition. After all, we may be serious about what we do, but we don't have to sound like uber serious PR people.
We'd also been soliciting feedback on our marketing statements for about a year and we knew that they were being well received, but we needed to bring them to life visually.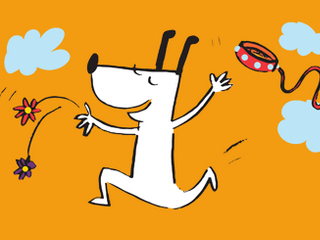 What we needed, we decided, were some illustrations to complement the masterpiece that Dan, our lead web designer, had already come up with for the overall design. So we approached the amazing Carla Shale and gave her the brief to come up with a series of illustrations for the banners which bring our design and development process and our values to life in a humorous way. We're delighted with the end result and the project has given us an invaluable reminder about what a daunting exercise rebuilding a website can be for a client.
 We've always put our clients first but this process has made DW even more astute when it comes to understanding and executing your brief.
image courtesy: FreeDigitalPhotos.net
Share

Tags