Google Workspace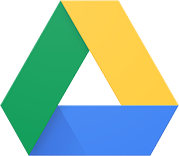 If you've found your IT and email systems to be wanting, or you're a new business needing a full email and cloud storage service then talk to us about Google Workpace.
The Google Workspace package of products, includes:
Business email @ your domain name through Gmail
Google Calendar (private and shared calendars)
Cloud Storage through Google Drive (starting at 30GB per user)
Google Meet video and voice conferencing service
Plus Google Docs, Sheets and Slides and more
Designer Digital can setup your Google Workspace account (including Gmail) and manage your account for you. Having us manage your Google Workspace means that you can rely on us to provide you with support, instead of having to contact Google, and we'd also provide training.
Get in touch for a no-obligation quote