Social Media Advertising and Marketing
Designer Digital is your local social media advertising agency. We specialise in helping companies advertise on Facebook, Instagram and YouTube.
| | |
| --- | --- |
| Using Social Media as a Business Tool | |
Designer Websites have particular expertise in paid social media advertising where you can clearly quantify the return on your investment. Advertising through Facebook, Instagram and YouTube can be powerful, cost effective tools for reaching your target market.
We can create campaigns which show ads to potential clients, and to people who have previously visited your website, and thereby create more leads and sales for your business.
When correctly setup, and integrated with tools such as Google Analytics, Facebook Pixel, Google Ads and Facebook for Business we can clearly measure your return on investment.
If you want to confidently maximise your investment in social media advertising, then get in touch, we'd love to help you.
Examples of Facebook & Instagram Ads

Each social media channel works differently for certain markets, demographics, products and services, so it's important to get it right
By placing ads across social media channels such as Facebook, Instagram and YouTube, you can seriously expand the reach of your brand and marketing campaigns.
Designer Digital can develop your overall content marketing strategy to incorporate social media and take advantage of the exposure the social media environment offers to reach and grow your target audience faster.
Using social media for Search Engine Optimisation and growing your audience
In addition to paid advertising, you can use social media to improve your organic search results, your content strategy and to harness your target audience.
Creating a social media presence and linking posts back to your website, will create incoming links to your website, which is a marker for Google ranking and will therefore help improve your position on search results.
Remember the golden rule of Search Engine Optimisation is 'grow your website, and be social'.
Contact us for a no obligation, free consultation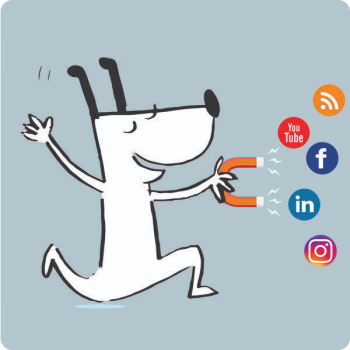 Contact us today about making social media work for you