Website Development Features
Our point of difference:
What Makes our Website Development Unique?
At Designer Digital, we have an enviable reputation for developing affordable websites that look great, are easy to use and give great results. Want to know what makes our website development unique? Well it's all in the details...
OWN YOUR OWN DESTINY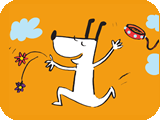 If you want total control, then we'll build your website using an 'open source' Content Management Systems. Open source means you own your website and you're free to take it where you like once your hosting period with us has expired. That means we work extra hard to make sure you don't want to put us in the dog house and go elsewhere.
LOOKS ARE EVERYTHING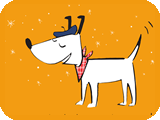 All our websites are customised to match, and if possible, exceed your expectations.
Your website will have instant visual appeal that reflects your brand, builds trust and is easy to navigate.
We'll make you stand out from the pack!
BE SEEN OR PLAY DEAD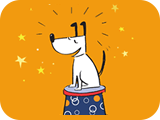 You want to be Top Dog don't you? We will help kick start your website by making sure it's optimised to be found by search engines. Simply having a website does not guarantee that it will be seen. If your website does not conform to Google's search engine optimisation (SEO) guidelines it will always languish on a lowly page of the search results and therefore be invisible to your target market. We give your website the best start in life so you don't have to worry about it being found.
CONTENT IS KING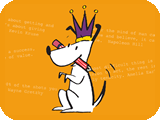 All our website packages include professional copywriting for your meta descriptions and homepage. Our copywriters have the sharpest pencils and understand how to write for web. They know the importance of keyword research and placing the right keywords and phrases in the right places to make sure your website entices those people searching for your products and services. You can choose how many pages of copywriting is required for your project and your website will be compelling to read and grammatically correct. In short, it will be a 24/7 shop window that speaks to your market and helps to generate more enquiries.
KEEP IT SIMPLE SILLY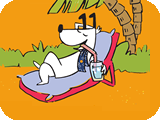 Because your website will be simple to maintain you'll want to update it regularly so it's far more likely to look fresh and attract visitors.
Life's a beach with a Designer Digital website!
---
See also our blog: Questions to Ask When Choosing a Web Design Company
---
Our Most Recent Projects
Contact us today to discuss how we can help you.