How To Digital Marketing
NOTE: This programme has been replaced by our How to Digital Marketing & Ecommerce course. However, businesses qualifying for funding from the COVID-19 Business Advisory Fund may still take this programme.
A one-on-one programme for strategizing your online marketing and measuring your ROI
Programme Overview
This one on one programme is designed for business owners, marketing managers, operations and marketing executives who are new to digital marketing. We'll work with you to develop and implement a full online marketing strategy to promote your website with the major internet search engines with a view to increasing your online position and presence. We'll also help you to develop social media & paid online marketing strategies that tie in with your other digital content so it reflects your brand and seamlessly integrates with your website.

By the end of the programme you will have a solid understanding of how to market your business online. You will know how to use your business objectives to decide which digital marketing channels fit your business, implement an online marketing strategy and measure your ROI.

The programme is one on one training, with on-call access to the coach. You will also have access to pre-recorded videos on digital marketing during the programme, and for a period of time afterwards.
Investment
The programme includes four fortnightly sessions plus an equal amount of analysis and preparation time for the coach (although there is some flexibility around this). We would expect to run the programme over 20 hours.
Investment required is up to $3,000 (plus GST) depending on the business needs. The fee is based on our hourly rate of $150 plus GST.
---
Eligibilty for Funding
This programme is registered under the Government's COVID-19 Business Advisory Fund, and your business may be eligible for funding, particularly if you are in the travel and tourism sector.
Talk to Designer Digital about applying for funding for our 'How to Digital Marketing' programme. The process can be a bit convoluted, but we can walk you through the steps.
See also the Regional Business Partner Website
To make a booking, contact Paul Curtis on 09 360 1678 or by email enquiries@designerdigital.nz
---
Programme Content

1. Introduction to Digital Marketing
- Identifying your business objectives
- Finding out what people are searching for online
- Devising & implementing your digital marketing strategy
- Measuring your outcomes and ROI

2. Search Engine Marketing
- Identifying your keyword portfolio
- Identifying and fixing technical issues with your website
- Building relevant content and sharing it
- Adding internal links, video and other content to hold visitors' attention
- Defining your goals and measuring results

3. Introduction to Google Analytics
- Setting up your Analytics account
- Understanding the terminology
- Analysing the key statistics
- Segmenting demographic data to understand your visitors
- Setting and measuring goals

4. Online Advertising
- Identifying which channels are right for your business
- How to setup campaigns in Google Ads, YouTube, Facebook & Instagram, LinkedIn
- Measuring your ROI
This programme is funded under the Government's COVID-19 Business Advisory Fund. With the subsidy, qualifying eligible business can undertake the programme at no cost to the business.
Administered by the Regional Business Partner Network, the COVID-19 Business Advisory Fund is available to small businesses who have been impacted by the COVID-19 Pandemic and require expert advisory support to ensure their business remains viable.
The Fund Growth Advisors issue online vouchers to eligible businesses based on the needs identified during an initial Discover Session. The Growth Advisors decide on the value of the vouchers based on the needs identified during the Discovery Session.
Vouchers can be used to cover up to 100% of the Advisory Service costs (excluding travel and disbursements), capped at $5000+ GST per annum.
Click here for more information on the COVID-19 Business Advisory Fund or to find your local Growth Advisor.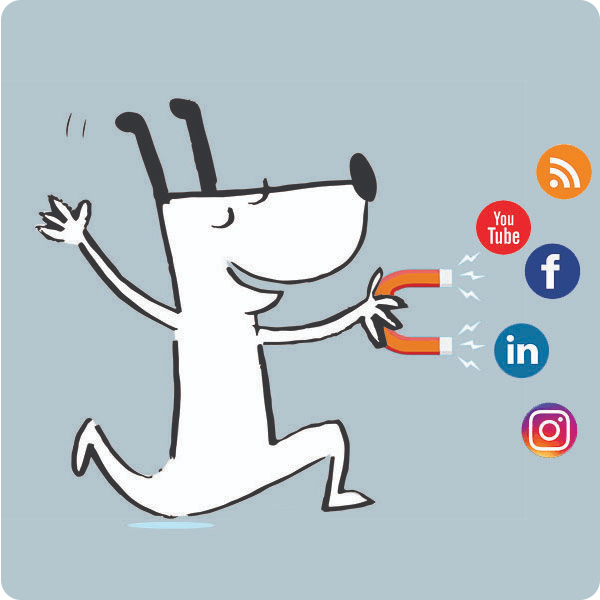 Feedback From Happy Clients


This service has been professionally put together, has opened my eyes to the possibilities of adding a positive increase in revenue to my business in very difficult times. Really appreciate Paul and his organisation. Thanks for the opportunity through the Regional Business Partner Program.


Comprehensive and useful information, presented in an easy to comprehend manner. One on one classes made it simple to ask questions and put to practice.


Professional, knowledgeable, sincere and effective communicator, genuine enthusiastic interest and communication


Paul is great to work with and cares about working towards what the individuals need as well as delivering the material required.